The Helicopter Line Brand Refresh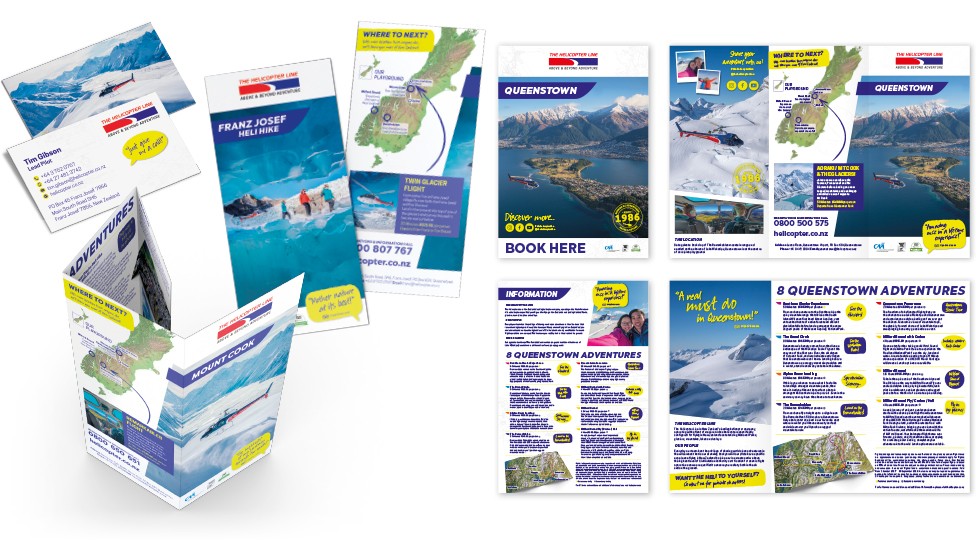 When The Helicopter Line approached us to give their entire brand an overhaul we were excited. The logo was to stay the same - everything else was up for grabs.
First we went through the process of research and discovery, honing the brand down to its essence and identifying the brand's main themes.
Then we developed the brand's key expressions - tone of voice, logo usage rules, brand colours and typography.
To support the expression of these new brand values we produced photography guidelines for a new series of photoshoots.
Then came the really hard work - a complete new set of printed collateral, new print adverts, merchandise, building signage and showroom redesign and upgrades.
What did we do?
Research
Brand Development
Refresh Collateral
Tone of Voice
Brand Guidelines
Photography Guidelines
Signage
Provided Brand Assets