Arrowtown Official Guide Booklet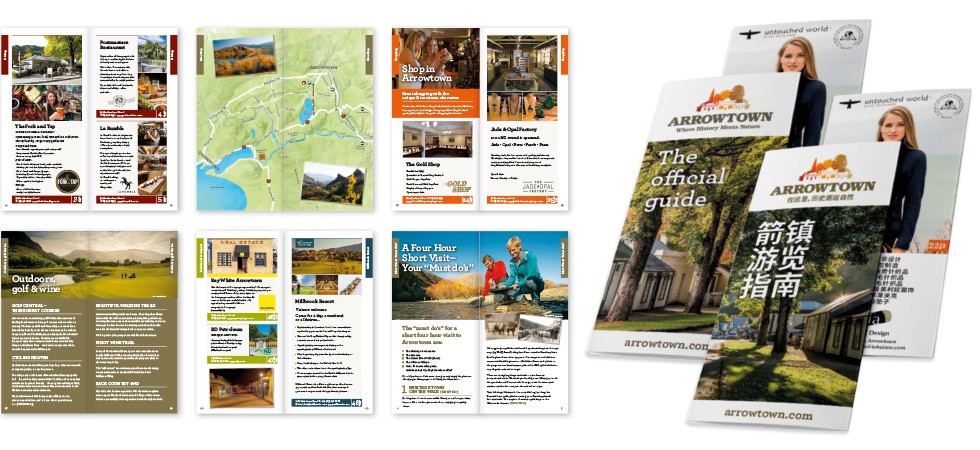 The Arrowtown Promotion and Business Association had a challenge - they needed something that promoted the wide variety of Arrowtown's attractions and combined them into one cohesive package. The booklet we designed and printed for them combined everything from adventure tourism to fine dining to fun family activities into one easy to use format that also communicated Arrowtown's unique historical character.
Following the success of the English booklet, we now also produce a Chinese language version.
What did we do?
Directly Liaise with Advertisers
Custom Maps
Image Retouching